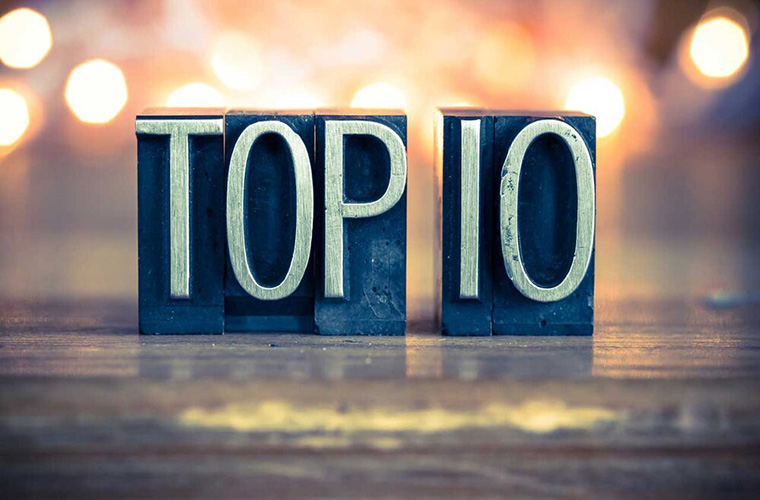 Et voici la synthèse du Top 10 2019 de la Rédaction de Koid'9 magazine.
En CD, trois disques trônent à la première place : The Flower Kings – Waiting for Miracles, Big Big Train – Grand Tour et Franck Carducci – The Answer. Suit l'excellent HFMC – Hasse Fröberg & Musical Companion – Parallel Life. Puis trois albums se disputent la 4e place : Steve Hackett – At the Edge of Light, Flying Colors – Third Degree et IQ – Resistance. Viennent ensuite Neal Morse (avec deux albums_!) – Jesus Christ The Exorcist et The Great Adventure, All Traps on Earth – Same, Isildurs Bane & Peter Hammill – In Amazonia et Nine Skies – Sweetheart Grips. Puis c'est la longue liste de disques ne recueillant qu'1 seul vote : Yes – From A Page, Barock Project – Seven Sea, Leprous – Pitfall, Iamthemorning – The Bell, Davide Pepi – Asteroids, Solaris – Nostradamus 2.0, In Continuum – Acceleration Theory Part 2, Jordsjo – Nattfiolen, Lee Abraham – Comatose, Claypool Lennon Delirium – South Of Reality, Freedom To Glide – Seed, Darwin – Origin of Species, Chasing The Monsoon – No Ordinary World, Melting Clock – Destinazione, Galaad – Frat3r, United Progressive Fraternity – Planetary Overload: Loss Part 1, IZZ – Don't Panic, Magma – Zëss, In These Murky Waters – Same, A Flying Fish – Carnival of Souls.
En DVD/Blu-Ray, sont ex-aequo Big Big Train – Reflectors of Light et Camel – Band – Moonmadness At The Royal Albert Hall, suivis de Steve Hackett – Genesis Revisited Band & Orchestra: Live at the Royal Festival Hall, Opeth – Garden of the Titans, YES featuring ARW, Anderson, Rabin, Wakeman – Live at the Apollo et Karcius – Live in France 18.08.1018.
Au chapitre des rééditions cette année, MARILLION – Clutching at Straws, IQ – Ever, Renaissance – Live at Carnegie Hall.
Enfin pléthore de concerts dont notamment Albion – Prog en Beauce, Nine Skies – Prog En Beauce, Snarky Puppy – Nantes, Galaad – Gibus Paris, Big Big Train – Londres, Lazuli – Night of the prog, Nick Mason (Official) – Night of the prog, Alan Simon's Excalibur – 2 Days Prog+1, MAGMA – Jazz à Juan, Juan les Pins, King Crimson – Jazz à Juan, Juan les Pins.